Travel hacking, like most hobbies- can come with its own lingo. Whenever you start to talk to people in the points and miles word it can quickly feel like they're talking in a foreign language. So when you're a beginner in travel hacking, it can feel like you're behind before you've started. We're here to translate that for you: We'll be doing 5 travel hacking episodes during Summer School so this is the first installment. Here we break down commonly used travel hacking terms and phrases. While there are many different layers to travel hacking, we believe that these are the ones you HAVE to know to get started. If you aren't familiar with these, you won't be able to read travel hacking blogs, listen to the podcasts or even talk it through with someone, without feeling overwhelmed. So here they are, the most used travel hacking lingo: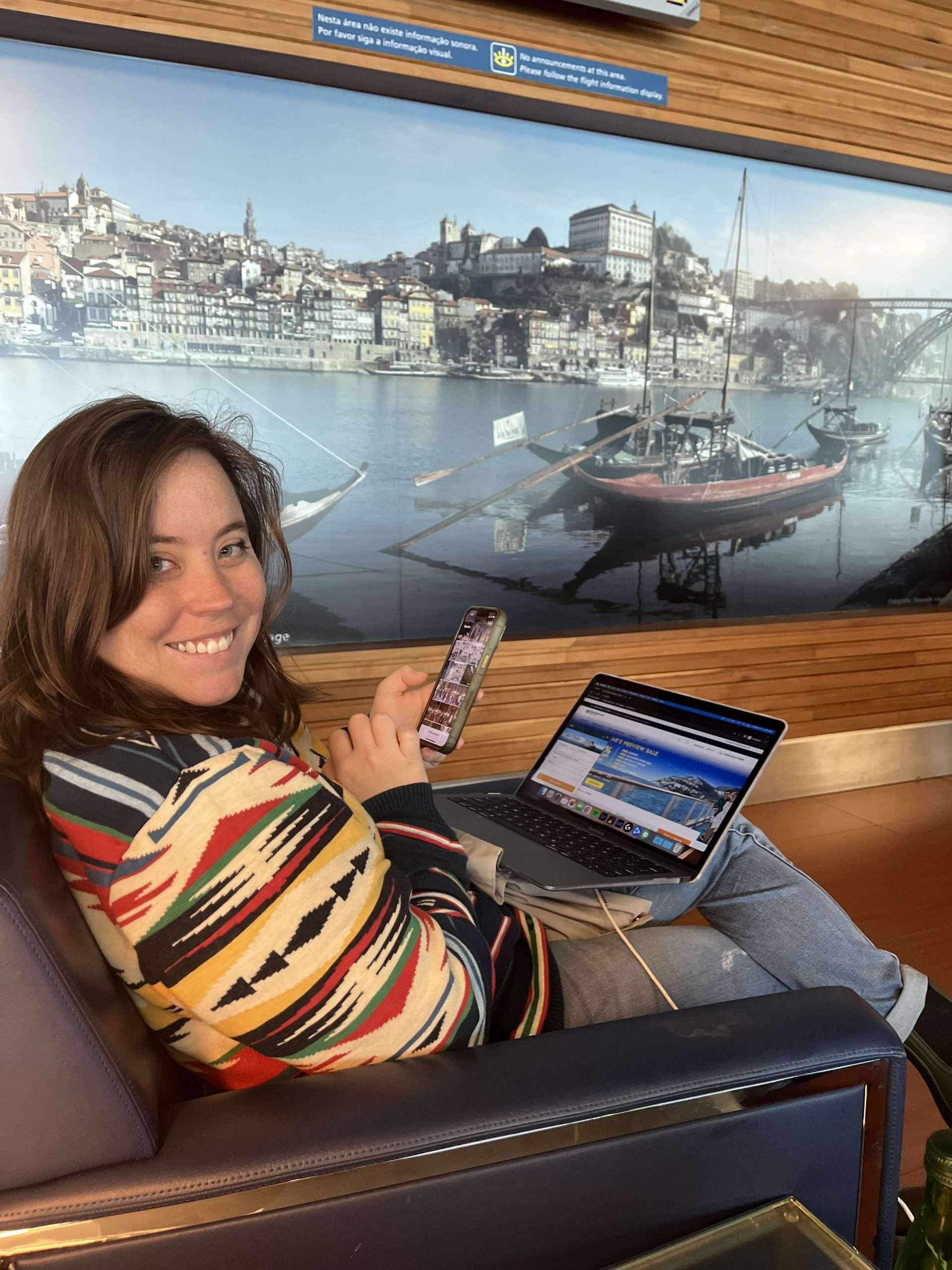 Redemptions– the most used and exciting word. This is just how you can or are spending your earned points and miles. This can be through a portal (not usually recommended), statement credits or through company loyalty programs (like Southwest Airlines, Hyatt, etc). Even beginners in travel hacking can get great travel without "great" redemptions. Hey- free travel is free travel, right?
Cent Per Point– often written as cpp, this is how much value you're getting from a redemption. For example- capital one purchase eraser gives you 1cpp so 10,000 points is $100 of value. That is the bare minimum I would ever look for in a redemption. You can get as good as 5 or even 10 cents per point on an awesome redemption. I don't get too far down this rabbit hole, but thepointsguys have a guide they regularly update that shows what you should expect as the minimum on cpp redemptions (see, I'm already using the lingo!). 
Player 1 and Player 2– Usually a married couple, this refers to who in your household can open cards and can combine points. Technically this could be a friend, but tread lightly. You don't want to be stuck with a wallet full of credit cards that really only work with another person's wallet.
Transfer Partners– these are companies that pair with credit card companies so that you can transfer your credit card miles and use them as loyalty points in hotel and airline companies. For example- you can transfer both capital one and chase points into JetBlue. When you do that, you usually get a better redemption rate (your CPP) than erasing or buying through a portal. Frequent Miler has a great list of transfer partners for each card. 
So why would you want to transfer instead of just getting a statement credit, like on Capital One? Or using the portal, like with Chase? Here's a few of our best examples of great transfers. 
Portals– these are where you can book flights, hotels, rental cars, etc through the credit card rewards portal. I would almost never suggest this unless you can have a credit to use or you get an amazing deal. The only time I would suggest using a credit card portal is if your credit card comes with a travel credit- like the Capital One Venture X- and even then, I would only use it on rental cars or hotels. You want to be able to have control over your plane tickets in case something goes wrong at the airport, and when you book through a third party, you lose that control. 
Flexible Currency– credit cards that offer multiple transfer partners- these are like Chase, Capital One, AMEX, Citi, Etc.
Fixed Currency– These are branded cards- like Southwest, Hyatt, etc. They only earn points/miles with that specific company but usually come with other benefits, like status or free checked bags.
Status– the level of consumer you are to that company. Historically it was from spending a lot at the company, but now you can earn status from certain cards, promos and status matching- which is when you have status with one company and another will give you the same level of status to entice you to spend money over there. 
For Example- our Marriott card gives us automatic silver status- which isn't much, but it also comes with a 15 night credit, so we only need 10 more nights to hit Gold, which gives us late checkout, upgrades, and the ability to earn points faster. So if I plan on staying at a few Marriott properties this year, it would be a good card to have. 
Minimum Spend– the money you need to spend to get the points bonus. DO NOT MISS a points bonus. The #1 way points and miles people accumulate points quickly is through signup bonuses. Missing a sign up bonus is one of the biggest fails for a beginner in travel hacking (right behind paying interest!).
I know that's a lot in a short amount of time. But keep this list handy and you'll be well on your way to using points and miles like a pro. 
If you've been able to use any of this- you HAVE to let us know. Or even better- join our exclusive Facebook community and share tips and tricks or ask questions to fellow travelers. We're there to help each other make travel dreams a reality. Hope to see you there!