When you travel during peak times, with a teacher's salary- sometimes you need to be creative. These are our top 5 budget travel tools we've used for years to be able to travel on the cheap and keep our wanderlust alive!
Capital One Venture Card 
First off- although I'm not endorsed from any of these companies, I have to tell you about a couple of businesses that will make your air travel much cheaper. One is the Capital One Venture Card. B and I both have this card and after only a couple months (and 40,000 sign on bonus points), we were able to both fly to Munich, Germany for $50 TOTAL, roundtrip. That saved us about $1000 on airfare alone. 3 years later (after a few points used here and there), we bought all of our road trip hotels on our points (both AirBnB and corporate hotels) saving us about $1500 on accommodations. Then finally, in 2021 we bought our Scotland plane tickets with points made on our cards with only $50 out of pocket. Again, a savings of over $1000. 
What makes this card special is that you get 2% on every purchase made, then you can "erase" a purchase that is travel related (car rentals, hotels, AirBnB, plane tickets, etc.). Even if you don't have enough points to cover the full purchase, you can erase part of it. What makes this different from other cards is that you don't have to use their own portal to book travel. You can use all your budget travel sites and erase your already cheap travel finds. It is a win-win for me! 
I can't say enough about this card. We'll be doing a full breakdown of travel hacking (using credit cards as travel points) but if you're just starting, this is where I would start!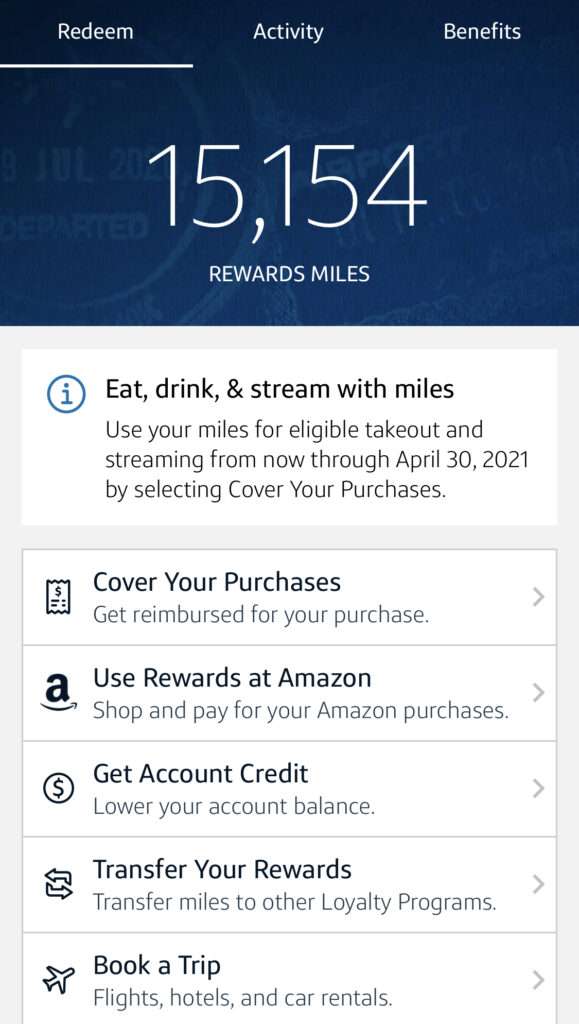 Scott's Cheap Flights 
The second thing you should look into is Scott's Cheap Flights. This company has two services, one is a free account and one is a paid premium membership. Because I don't have the flexibility in my schedule right now for much overseas travel, I thought I wouldn't get as much out of the premium service- I was wrong! Essentially how the service works is, they find good flight deals (sometimes mistakes on the company's part) and send out alert emails to tell you about the flights. Then you use google flights to pick your dates and book it through google flights! So even if you're sketched out about travel sites that make you buy through their interface (like I am), this one is straight through google flights! So no worries there.
They send a lot of deals…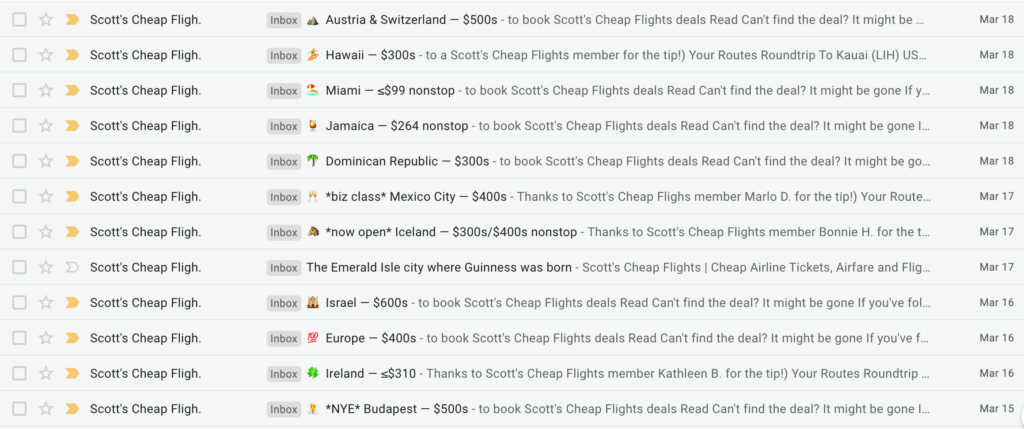 I have seen some AMAZING deals come through, and while I'm lucky that I have access to New York and Boston airports, there are great flights all over. I have seen business class Europe tickets for premium season (summer and holidays) for under $300. Economy seats to Europe from $350 and to Hawaii for under $400. Now, a lot of these are because I pay for the premium service ($50 a year). They will still send you great flights on the free service but they reserve the best deals for their premium customers.
Google Flights
This is just a simple tool I use to see which dates are cheapest when I have a little flexibility in my schedule. Because we have the summers off, we have a lot of availability there. So when we booked our Scotland trip, we looked at the cheapest times in each month and went from there. They link to the airport's website, so no worries on having to book through a sketch website!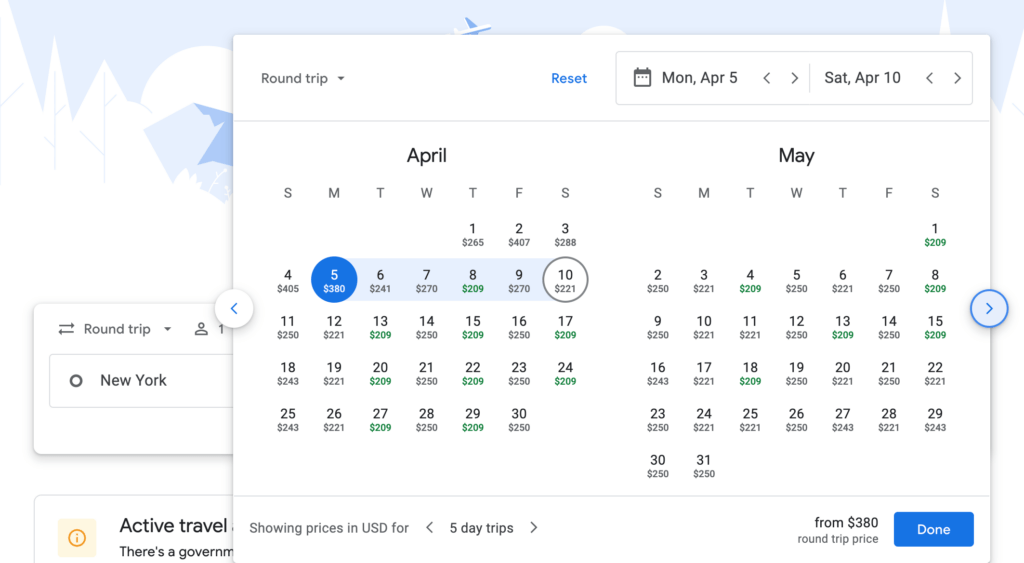 Accommodations
Accommodations can make or break a vacation budget. Thankfully, we have a full article dedicated to choosing between an AirBnB or hotels. For our longer trips, we typically like to do a combination of both, but it depends on many factors. Every once in a while we will even throw a hostel in there but that is only for our most expensive destinations. We have a backpacking trip in the works where this will be utilized more but for our regular trips, we don't think the savings is worth it. It all depends on what you are looking for though! 
Some of our favorite booking websites are: 
booking.com  (to look up general prices- we always book direct!)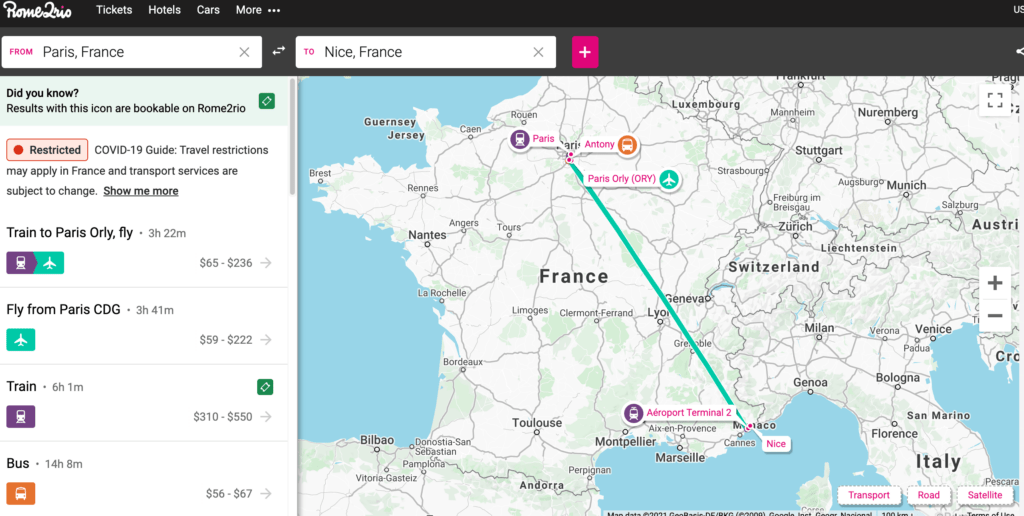 Roadtrip Essentials 
When we travel, we typically don't stay in one place for long. Even on international trips, we tend to move around. The BEST website I have found for planning how to get from point A to B is Rome2Rio. It instantly compares bus fares, plane tickets, train tickets and drive times. I can't believe I didn't know about this before but I am so happy to have found it for upcoming long haul trips! 
So that's a list of our most used Budget travel essentials. Do you have any we missed? We are always looking for more to add to our tool belt! Drop your recommendations below!