Ah, the Great American Road Trip. It seems like a rite of passage for a wanderlust couple with the promise of the whole summer off. We knew we had to take advantage of the time so to the drawing board we went. That being said, even for someone who loves to plan, this one was a doozy. From finding places to sleep, to calculating costs, to finding the best things to do in each location- this plan took about 6 months to perfect. And what happens right when I have the ultimate, once-in-a-lifetime road trip planned? COVID-19. 
Because we had to change our plans, I'm going to include our actual road trip (with estimated costs) and I'll post our original plan soon. The COVID plan definitely has longer stints in the car (we wanted less exposure to major cities) and we cut out the southwest portion of our trip due to outbreaks. 
We stayed at many AirBnBs and we found it very convenient while a lot of the hotels are closed due to the pandemic. It is so nice to find real local spots in the places you are going. We like to find people who only have 1 AirBnB listing though- we aren't fans of people making a business out of buying a lot of "would be rental" properties and essentially price people out of their own homes. So do your research! 
If you're planning an American road trip- feel free to take any pieces of this plan and make it your own! There are no rules when it comes to following an itinerary! Beg, Borrow and Steal these travel tips to save yourself some time (and sanity!).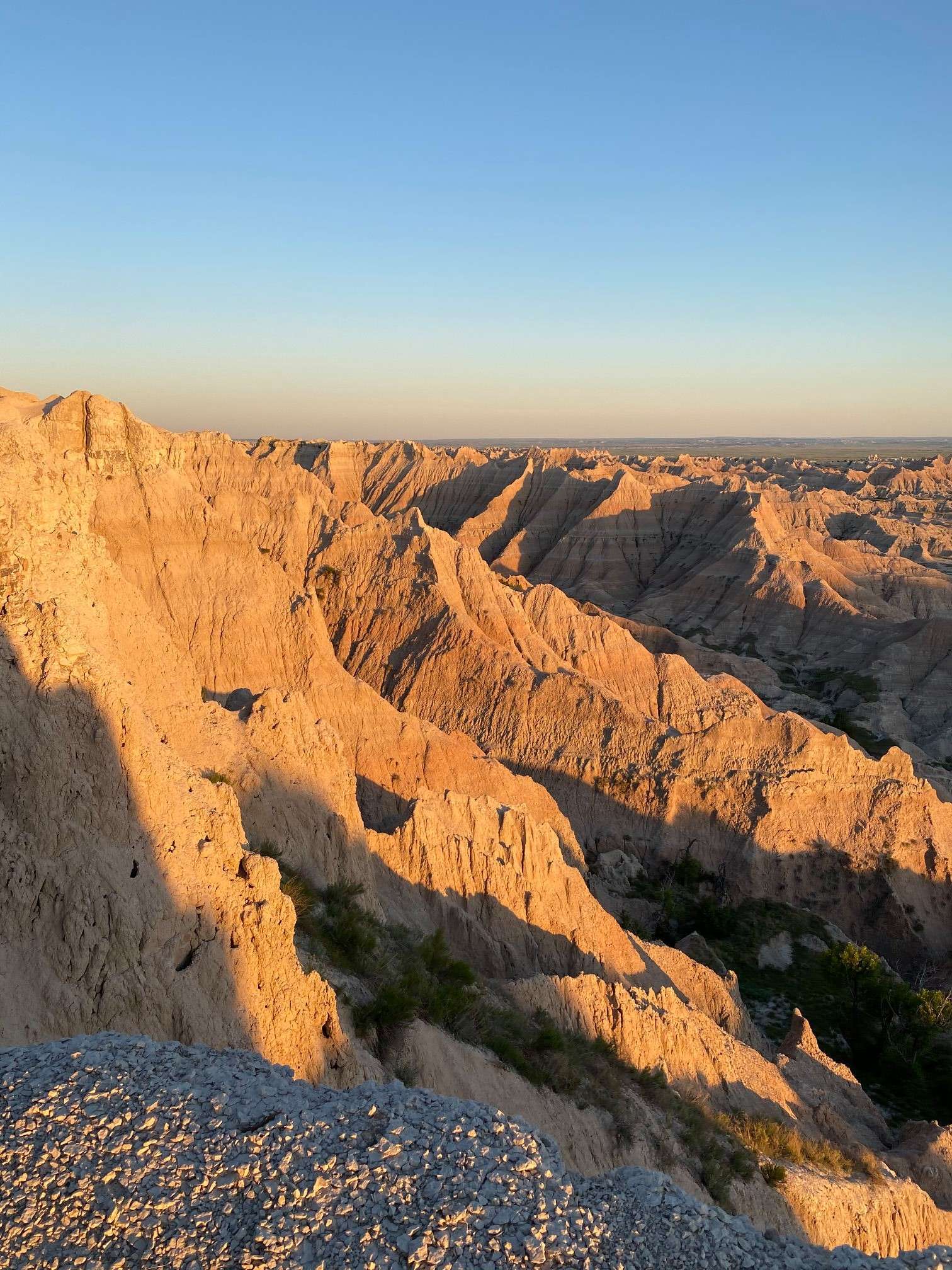 We started in Connecticut on June Day 1 at 5am

Connecticut to Chicago Travel: 14 Hours

Arrive in Chicago at 6pm(ish)-  Time Zone Change
If you can't/don't want to take a 14 hour trip, I would suggest staying over for a night in Ohio. This gives you plenty of options in hotels and is a little more than halfway.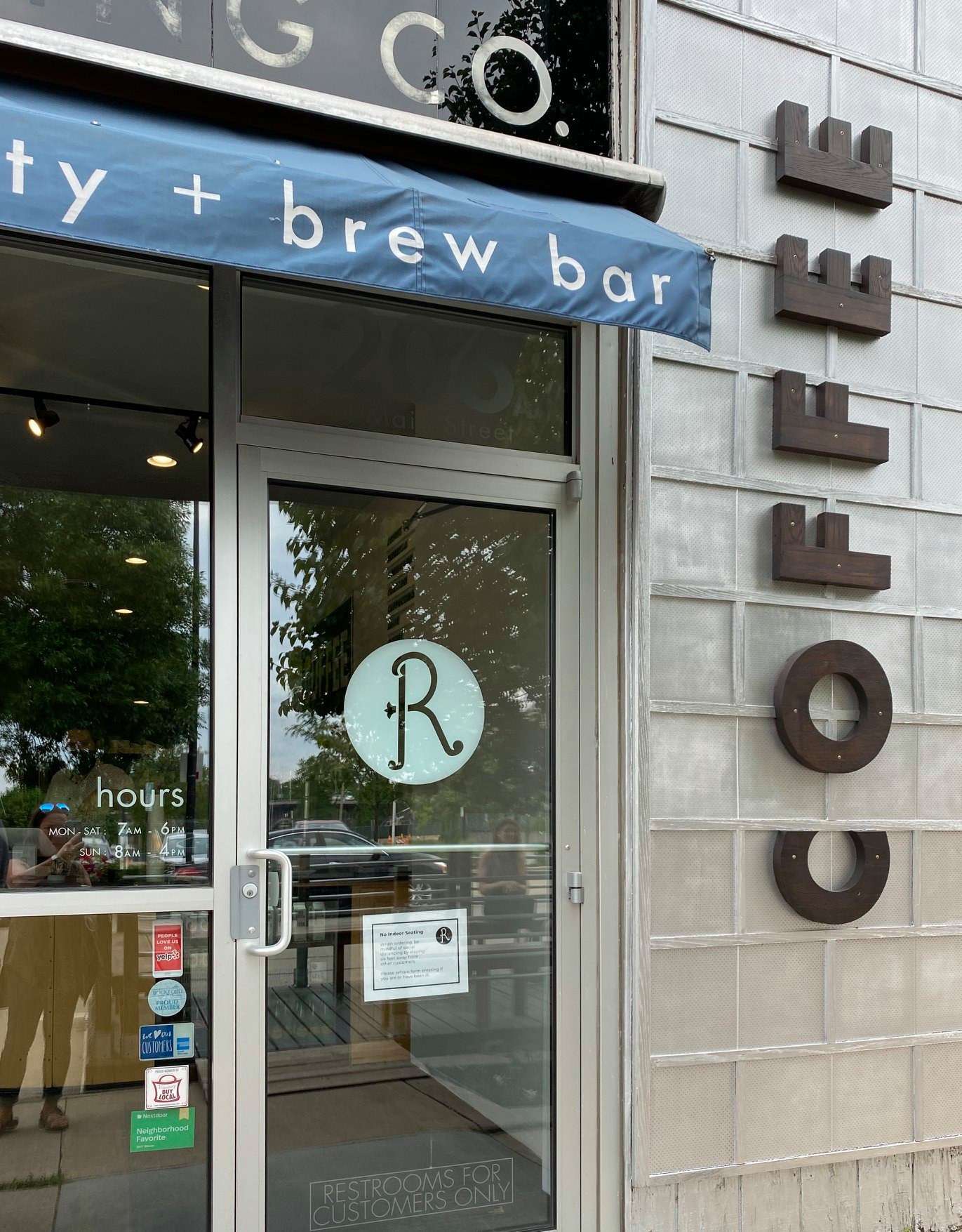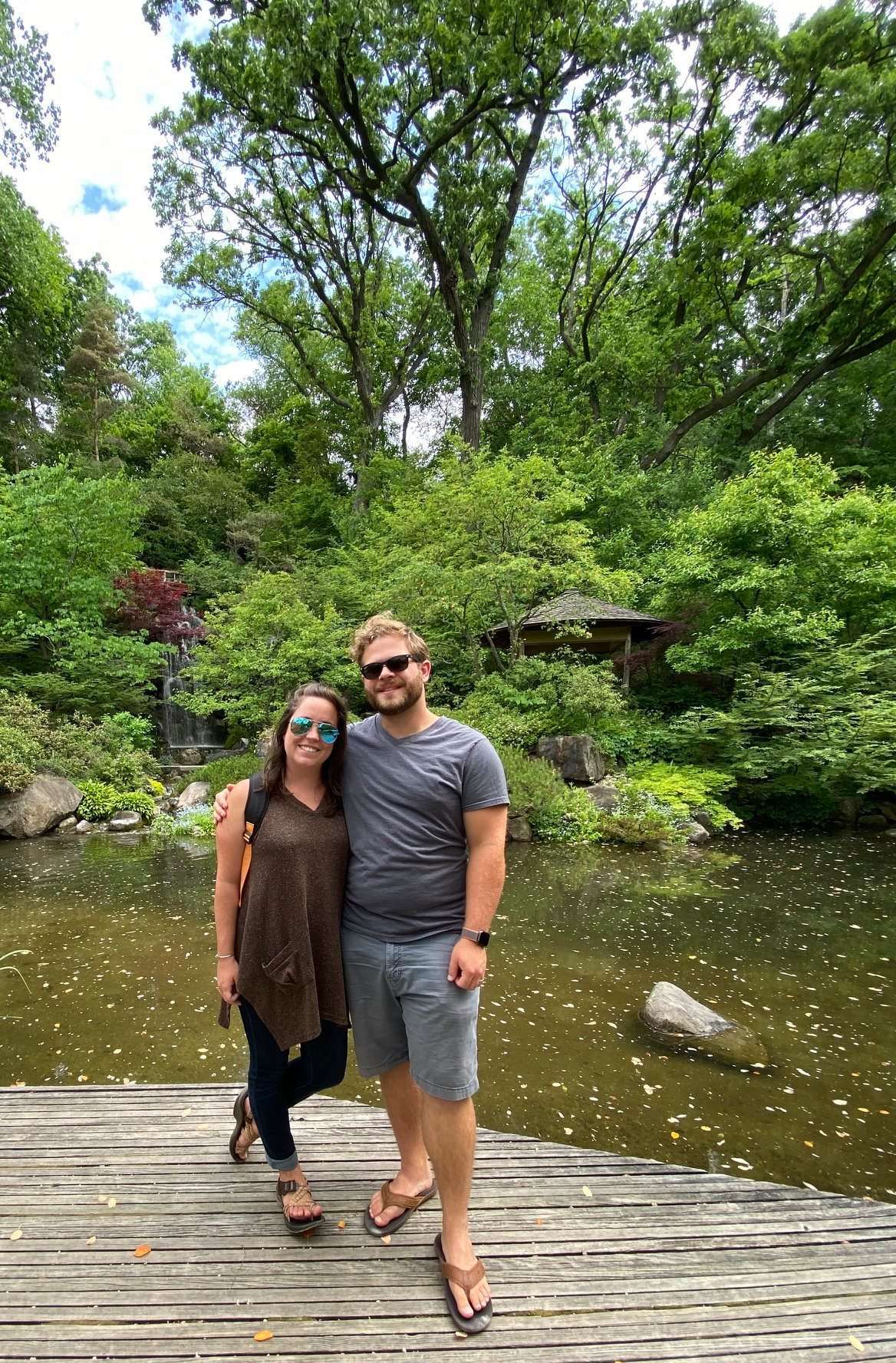 Things to do: The Bean, Michigan Avenue, See some Theater (Steppenwolf The Second City or the LookingGlass would be my first choices)
Accommodations: We stayed with family to cut costs here 
Travel: Leave Chicago Day 4 at 5am
Chicago to Badlands Travel: 11 Hours
Arrive in Badlands at 4pm Time Zone Change 
Badlands National Park for 2 Nights
Things to do: Hiking (our favorite was the Notch Trail) and Wall Drug (a cute little "western" style shopping area about 45 minutes outside of the park). Check out our 6 Must Dos in Badlands National Park
Accommodations: Camping in the Park ($44 for 2 nights)
Travel: Leave Badlands Day 6 at 7am
Badlands to Helena Travel: 12 Hours (with stops)
Arrive around 7pm (with stops)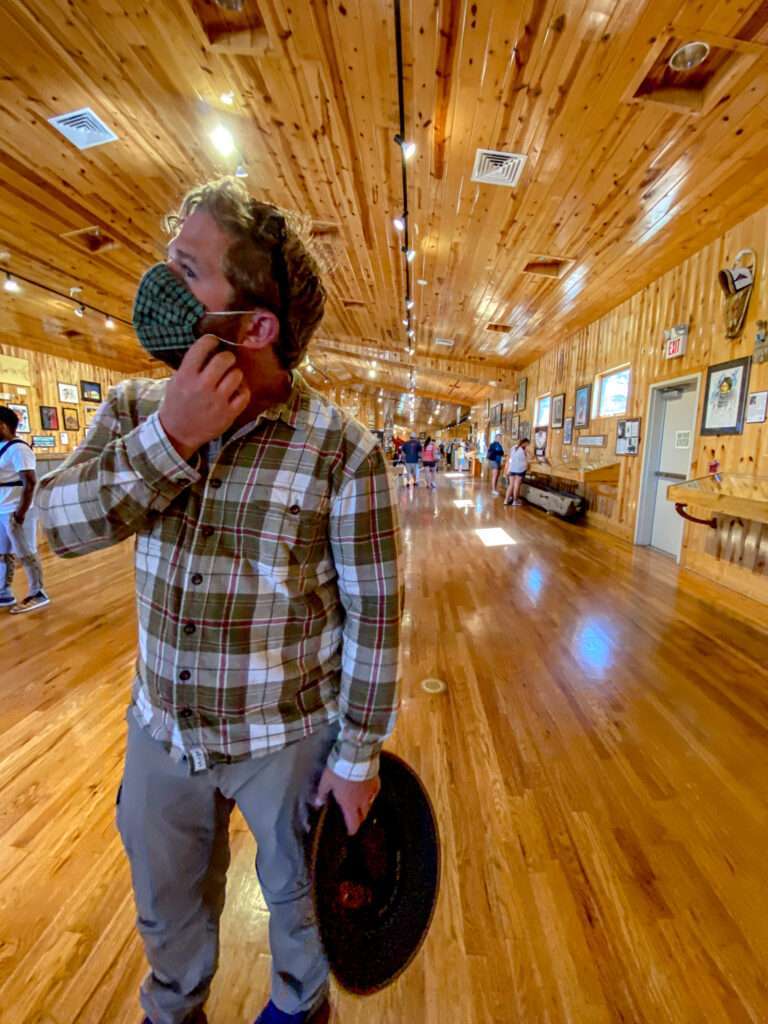 You could spend years road-tripping America with all the amazing stops along the way, but we didn't have that kind of time so we had to really consider our stops along the way. These are the ones we finally decided on, and we wouldn't change a thing!
Mount Rushmore
Crazy Horse (we liked this more than Mt. Rushmore!)
Devil's Tower
Helena, Montana for 1 Night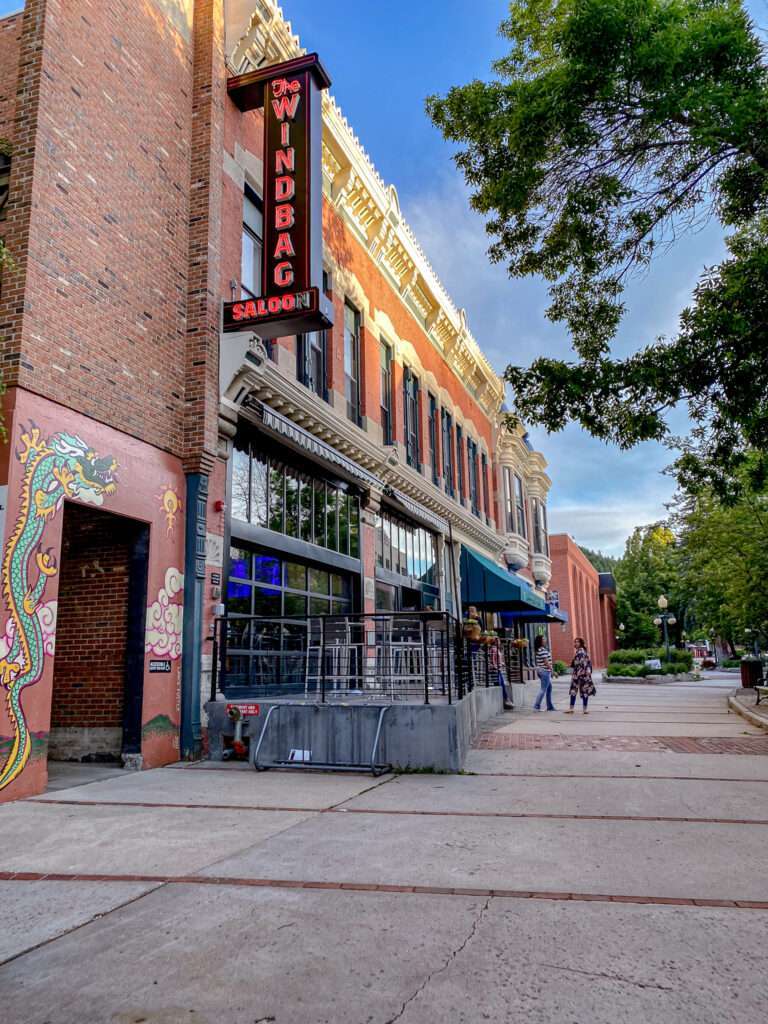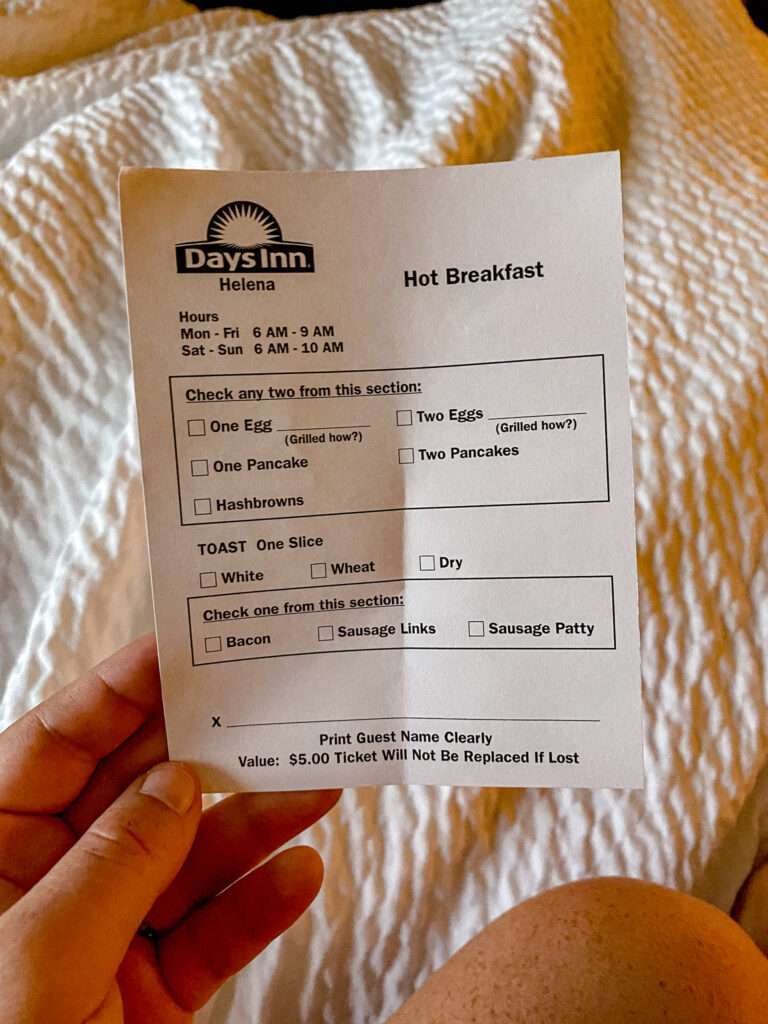 Things to do: We didn't plan to do much here, we just needed a hot shower and a comfy bed before our camping really started. That being said, The Windbag Saloon was a really fun stop and the whole area around it had some fun looking shops! We honestly wish we had a little more time to explore here.
Accommodations: Day's Inn ($85/night) we were super impressed with this place- clean and a great breakfast- made to order!
Travel: Leave Helena Day 7 at 7am (ish)
Helena to Holland Lake (Montana) Travel: 2.5h 
Arrive around 10am (ish)
Holland Lake Campground 2 Nights
Things to do: Hiking, Camping and Kayaking- I honestly can't say enough good things about this campground. It isn't fancy and it is off the beaten path a bit, but the rewards are amazing. It is almost like your own little Glacier National Park but much less busy. **We also were able to get to Glacier National Park (about 2 hours from Holland Lake) to explore for half a day
Accommodations: Camping at Holland Lake ($40 for 2 nights)
Travel: Leave Holland Lake Day 9 at 8am (ish)
Holland Lake to Seattle Travel: 9h (this is one of the longer car rides, due to COVID)
Arrive around 5pm(ish) Time Zone Change 
Seattle (+ Other Parts of Washington State) for 5 Nights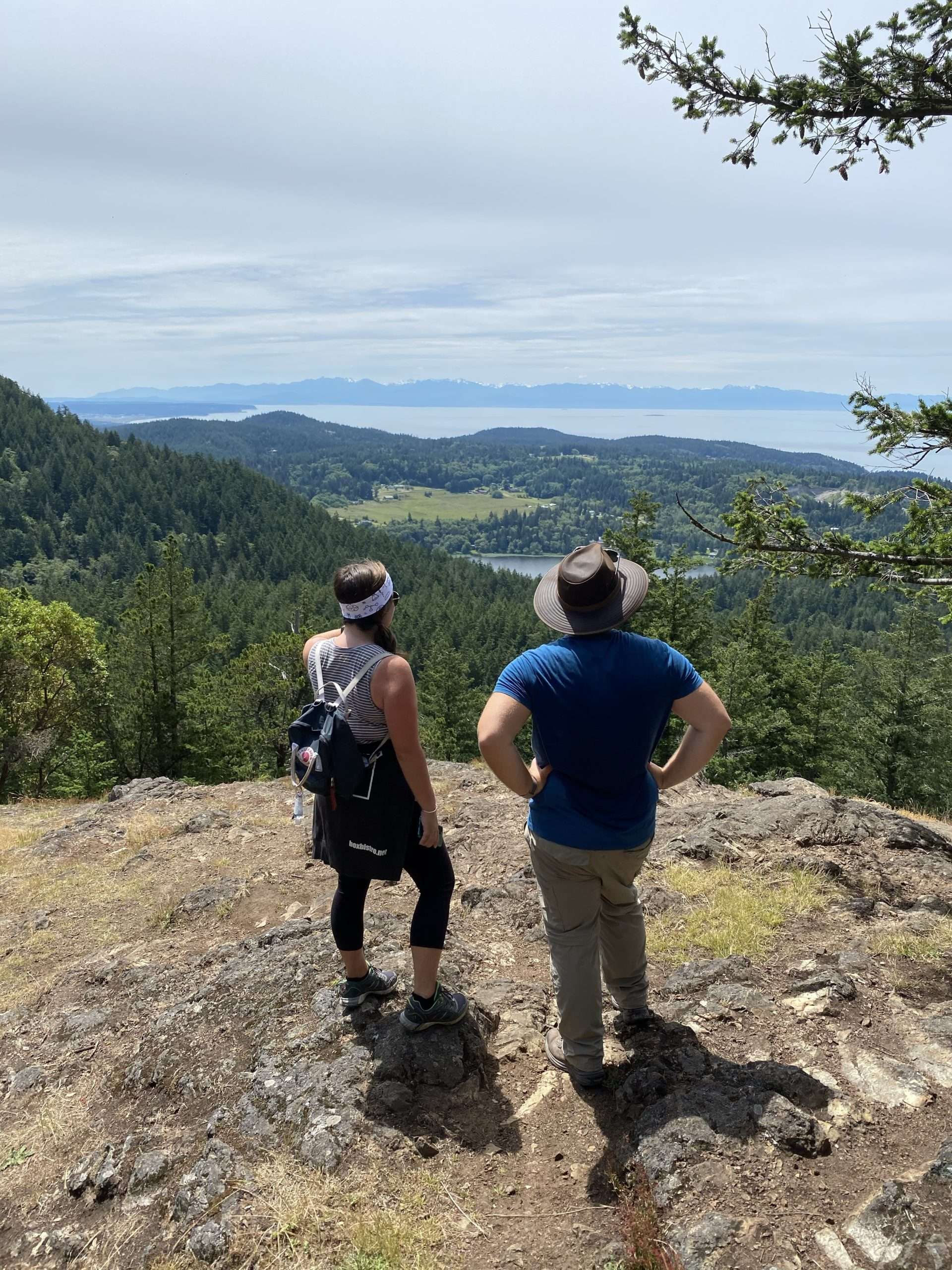 Things to do: We continued our hiking here, there are some great ones! Also in the area: whale watching, Pike Place Market, great shopping, breweries and farm to table food choices.
Accommodations: We stayed with a friend, which is why we were here so long. I would consider AirBnB for such a long stay or break it up and head up to Canada or to Portland to extend your Oregon stay.
Travel: Leave Seattle Day 14 at 8am (ish)
Seattle to Tillicum Beach (Oregon) Travel: 5.5h 
Arrive around 2pm(ish)
Tillicum (Oregon Coast) 2 nights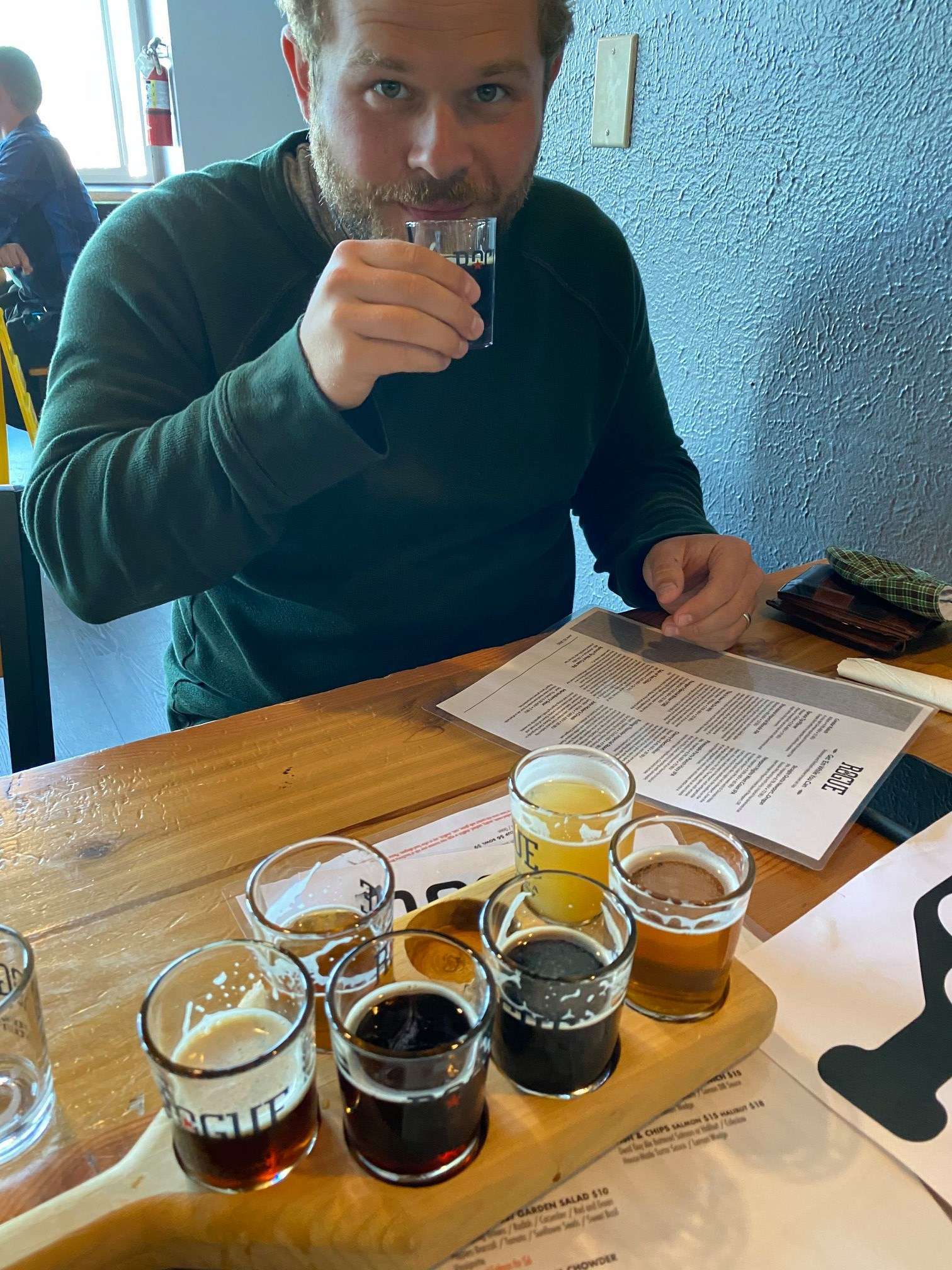 Things to do: We drove up and down the coast to the cute little coastal towns. Our favorites were Newport and Cape Perpetua. We were also able to hit up Thor's Well, Devil's Punchbowl and Seal Rock. If we had more time we would have spent it as Oswell State Park or Astoria Column.
Accommodations: Tillicum Campground ($60 for 2 nights)
Travel: Leave Tillicum Day 16 at 8am (ish)
Tillicum Beach to Lowman, Idaho Travel: 10.5h 
Arrive around 8pm(ish) Time Zone Change
Lowman, Idaho for 2 nights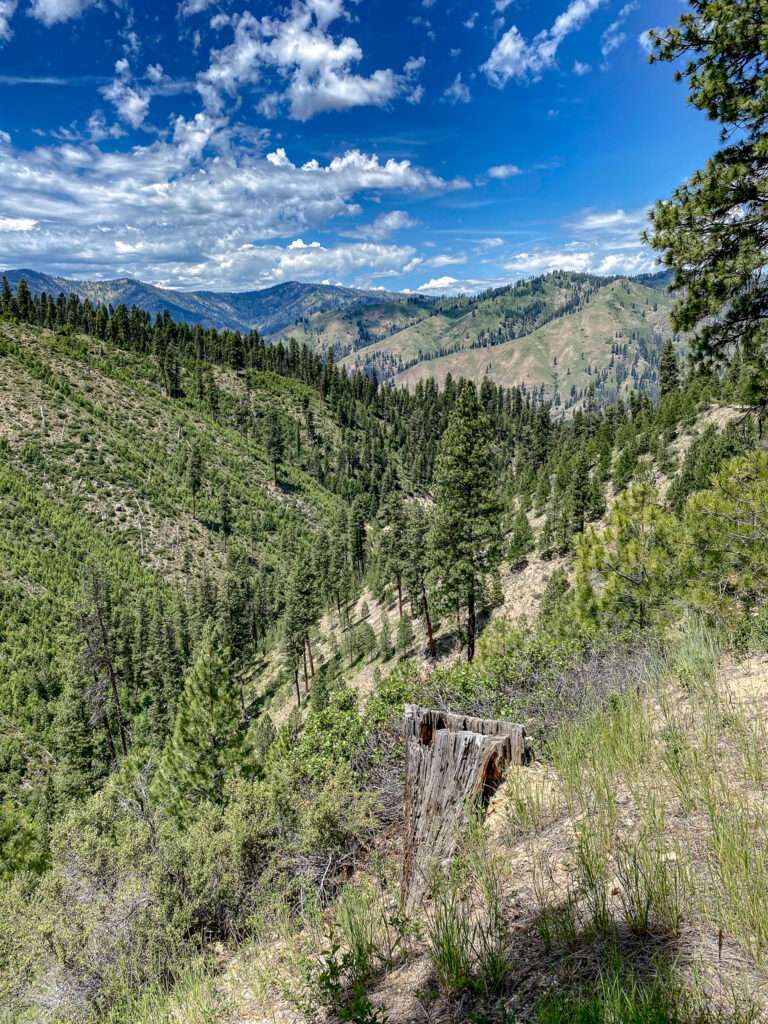 Things to do: Idaho (and particularly this part of Idaho) is known for its natural hot-springs. They are EVERYWHERE in the area. We drove to one and had almost the entire place to ourselves for hours. Bring a swimsuit! You can also drive out to Idaho City and see a "ghost" town from the old west.
Accommodations: AirBnB ($250 for 2 nights) we splurged on this because it was my birthday. Because there aren't many accommodations in the area, this was NOT a fancy and a (fairly) expensive AirBnB. It was a basic room, but it had a shower and that was worth it to me.
Travel: Leave Idaho Day 18 at 8am (ish)
Lowman to Yellowstone Travel: 6h  (+ stops!)
Arrive around 5pm(ish) with stop
Another quick stop we knew we HAD to do in our American Road Trip was Crater of the Moon National Park. So we pulled off for a quick stop and it did not disappoint. It was hard to capture the contrast on camera, but the scenery was breathtaking (albeit a little spooky!).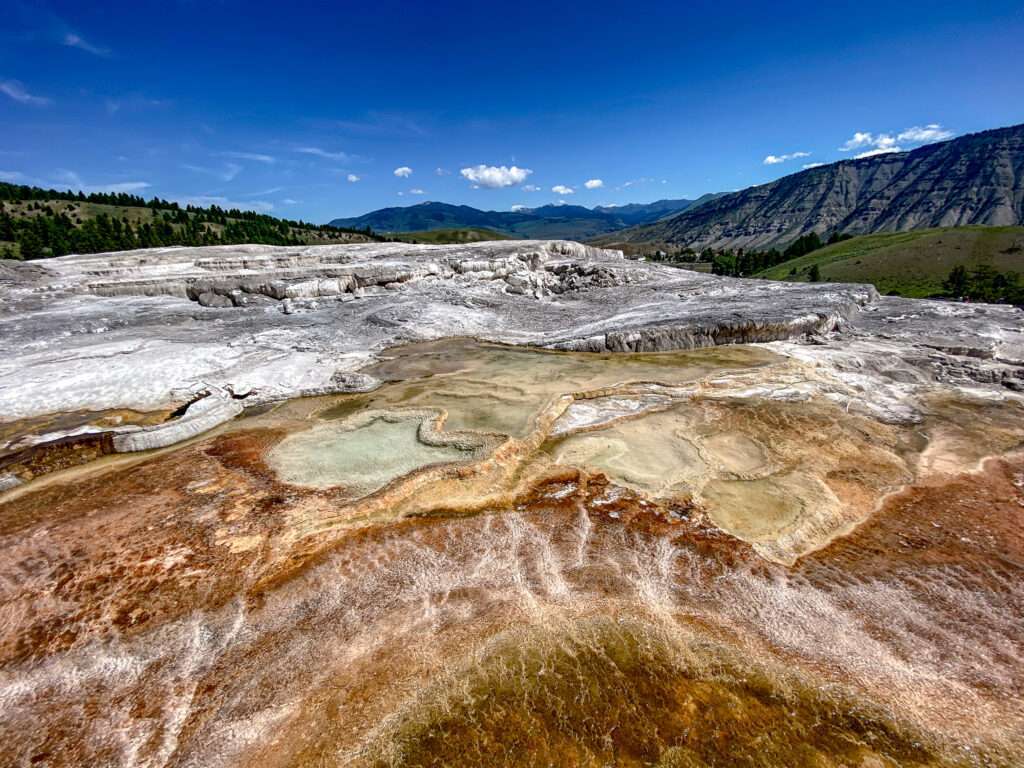 Things to do: Being America's most popular National Park, there are plenty of things to do here. Thankfully- this already has its own article! Here is Yellowstone in 24 Hours
Accommodations: Grant Campground ($110 for 3 nights)
Travel: Leave Yellowstone Day 21 at 8am (ish)
Yellowstone to Dillon, CO Travel: 8h 
Arrive around 4pm(ish)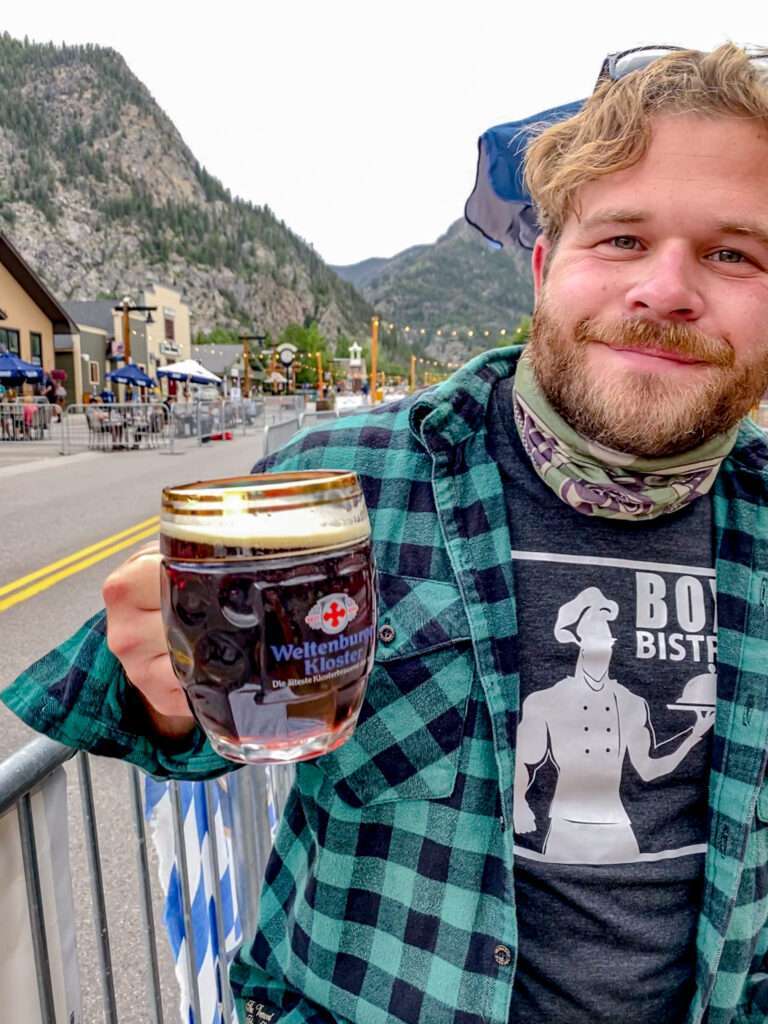 Things to do: Drive over to Breckenridge (only about 20 minutes) and take in the slopes and the town. Downtown Dillon is also a great place to unwind with great food, drink and shopping. Also in the area is the Rocky Mountain National Park (Though it was closed when we were there due to COVID!)
Accommodations: Heaton Bay Campground ($60 for 2 nights) this was not our favorite campground because it was very close to the road. It saved us money in an otherwise very expensive town, but go at your own risk!
Travel: Leave Dillon Day 23 at 8am (ish)
Dillon to Sante Fe, NM Travel: 5.5h 
Arrive around 2pm(ish)
Our Final "Required" Stop
Our final stop on our journey was The Great Sand Dunes National Park. Again, this was *mostly* unplanned and we just dropped in to see it. If we had thought about it beforehand, we might have rented a "sandboard" to take our chances on the dunes! We were so tired at this point though, I'm not sure how many times we could have climbed up there!
Things to do: Drink all the margaritas! Haha, but really this is some of the best Mexican food I have ever had, definitely eat all the Mexican food. Also check out the Railyard, and Downtown Santa Fe. Santa Fe is the #2 art capital of the US, only second to NYC!
Accommodations: AirBnB ($275 for 2 nights) we would absolutely come to this one again- such a cool feel.
Travel: Leave Sante Fe Day 25 at 8am (ish)
*Sante Fe to Oklahoma City Travel: 8h 
Arrive around 5pm(ish) Time Zone Change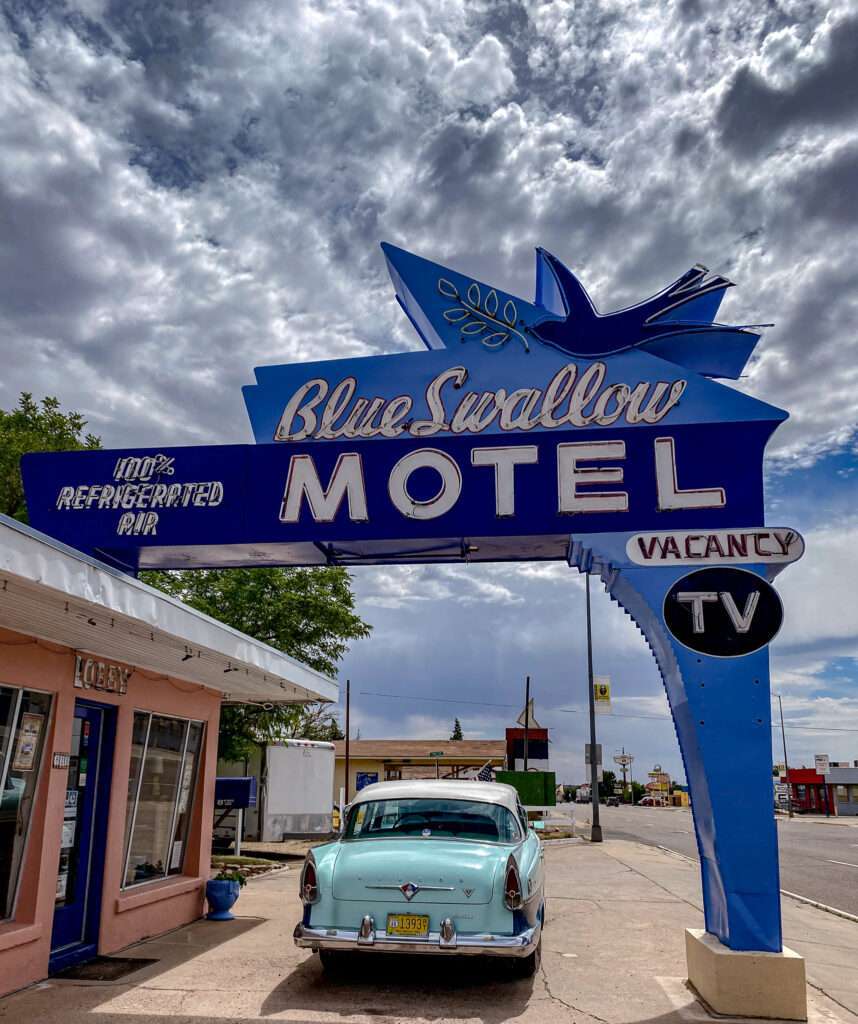 This is Where COVID Got the Best of Us
This is the part of the trip where things started to really blow up again with COVID, especially in Texas. Because of that, we rerouted our course and skipped out on staying in Austin, TX. We can't wait to visit when it is safe to do so. In the meantime, we decided to take Route 66 (which we had somehow missed in all this!) and drive the most straightforward way back to Memphis, TN, where we were staying with Shelly's family for a week.
Oklahoma City for 1 night
Things to do: I'm sure there are many things to do here, but for us it was just a place to sleep! We'll be back to check it out!
Accommodation: Comfort Inn ($65/night)
Travel: Leave Oklahoma City Day 26 at 8am (ish)
Oklahoma City to Memphis, TN Travel: 7h 
Arrive around 3pm(ish)
And that concludes our trip! At the end we hung out in Memphis for a week with Shelly's family before heading back to Connecticut. In case you're a person who loves checking off boxes, I'll tell you that after Memphis, we drove straight to Connecticut (about 21 hours!). That is a seriously long haul but we're fairly experienced with those as we've done it a handful of times. 
That was our COVID inspired, month long American Road Trip. Did we miss a must see in any areas? Tell us below!