You want to start getting those free flights and upgraded hotels that everyone talks about but don't know where to start? It seems like there's an endless amount of travel credit cards. We're here to pull back the curtain and show you exactly what our strategy is for accumulating points and what credit cards we have in our wallets. Of course, there are so many ways to travel hack and we're always learning. We'll update this page as we change our strategy so make sure to check back if you find your wallet isn't working for you anymore. Also it's important to remember, these are based on our spending habits. Yours could be completely different and you should figure out what works best for you!
Here's Bruce enjoying some lounge access before a Christmas in Portugal!
If you're brand new to credit cards, consider starting here to understand some of the lingo.
You can also check out our very first travel hacking episode, which goes over what we consider "easy, medium and hard" travel hacking. It might give you a good place to start!
Everyday Spender- Capital One Venture X
($385 Annual Fee)
We honestly love the Capital One Venture X Card. It earns 2x on everything so it's a great everyday card for earning. It is $395 a year but this is how we justify that annual fee: 
$300 travel credit when purchased through the portal 

10,000 anniversary reward points (worth $100 at one cent per point)
That completely wipes out the annual fee- and we know we'll use those features every year. Here are some fringe benefits that we enjoy for having the card: 
Priority Pass Lounge Access

Plaza Premium Lounge Access

Global Entry Credit 

Hertz President's Circle Status 

Premium Membership Options (like our Cultivate membership earlier this year)

The opportunity to buy Broadway tickets with points (not the best redemption, but sometimes it's worth it for us!) 
The alternative for this card would be the Capital One Venture with a $95 fee. It still gives you 2x the earnings and TSA Precheck/Global Entry so its a great way to start in the Capital One world if you aren't sure about the high annual fee.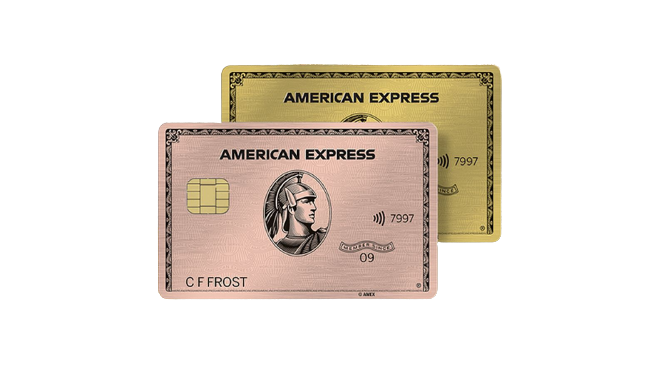 Dining and Groceries-
AMEX Gold
($250 Annual Fee)
We just got started with the AMEX ecosystem and so far I'm loving this AMEX Gold. I've been wanting to jump in for a while because of the ability to earn points on the Rakuten shopping portal and their great transfer partners. I can't justify the Platinum just yet- so we're loving it here at the Gold level. And with 4x rewards on dining out and groceries- we know we'll rack up the points fast. Here are the perks that cover the $250 annual fee: 
$120 Uber Credit 

$120 Grubhub credit 
Here are some fringe benefits we may or may not take advantage of in the year: 
$100 experience credit for AMEX Hotel Collection
The alternative for this card would be to use the Sapphire Preferred for dining out (at 3x the points) or pair your Capital One Venture X with the Capital One Savor card.
Gas- Marriott Bonvoy Boundless
($95 Annual Fee)
While Marriott has notably devalued their rewards programs, we still find a lot of benefit from the Marriott Bonvoy Boundless. First of all, its saved us a few times with free hotels (either through points or free night certificates) when road tripping. And Marriott has the biggest hotel profile in the world, so you'll find them EVERYWHERE. Here's how we justify the annual fee: 
Free night certificate every year (we consistently get $150+ value out of the certificate)
Fringe Benefits include: 
Silver tier status plus 15 nights towards Gold status (silver status isn't much but if you stay 10 more nights, gold status comes with some fun freebies/upgrades!).
The alternative for this card is another co-branded card, like the Hyatt, IHG, Wyndham, etc. It may not give you the earning on the gas, but you could use your everyday spend card for that. You want to build loyalty with one brand. Just make sure it gets enough value if it has an annual fee!
Specific Larger Purchases- Chase Business Ink Cash
($0 Annual Fee)
Yes, the Chase Business Ink Cash is a business card but as long as you have any type of side hustle, you'll probably be able to qualify for business cards so don't let this turn you off from this card. It has 5x points at Office Supply stores and what do they sell at Office Supply stores? Gift Cards! I don't do the buying of Mastercard/Visas gift cards like some do to rack up points, but I do buy gift cards for bigger purchases that I don't have great earning potential on. For example- we bought $3,000 in Disney gift cards (over the course of a few months) to pay for our Disney trip. If we have a home project, we buy Lowe's gift cards, etc. It can be a great way to accumulate some points on bigger purchases. There's no annual fee so I don't need to justify the cost of the card here! 
The alternative for this card would be to skip it and use the Chase Freedom Flex instead (listed below).
These are cards that have enough of a benefit that we keep them, even if we don't use them to earn points. Keep in mind, it's a good idea to put some spend on them to keep them active. Just make sure to turn autopay on so you don't miss the bill! 
Chase Sapphire Preferred
($95 Annual Fee)
This is a hot take and I can already see people coming for me for putting the Chase Sapphire Preferred as a sock drawer card! Now hear me out- this is an absolute MUST have card if you plan on transferring Chase points but it doesn't have the best earning rate. You have to have this card (or the Sapphire Reserve) to pool all your Chase points to be used for travel. Otherwise, those two cards I mentioned above are just cash back cards- and we all know you can get way more money towards travel than cash back! So while I do have to pay an annual fee to keep this one- its worth it to be able to pool all the points together! Here's some ways I justify the costs: 
Ability to pool chase points to use on travel 

$50 hotel credit when booked through Chase portal 
Fringe benefits here include: 
Some of the best travel insurance through a credit card on the market (you do have to pay for all or part of the trip with this card to take advantage of the insurance)

 
The alternative to this card is the more advanced- Sapphire Reserve. But please don't forget, you need to have one of these to be able to use Chase points with travel partners.
In full disclosure here- we have a handful of cards we opened to get the bonuses but don't use on a regular basis. Most points and miles people do what's called "churning" cards to get signup bonuses consistently. Of course, proceed with caution and never open up more cards than you can keep up with- or spend money you don't need just to hit a credit card minimum spend. 
So that's our current wallet set up! We've had some really great perks for these cards including a handful of free flights (domestic and international!), a business class flight from Europe, 8+ free nights in hotels and of course, airport lounge access! And that's all in just one year.
We're excited to learn more and adjust our wallet accordingly so this article will continue to be updated with what we find works best. What do you think? Did we miss your favorite card? What card would you get next? Tell us in the comments!